Just an update on the project real quick. Started fitting the PETG barrels, which I did by widening the stock turret holes with my dremel. Only have the inside ring done so far, but it looks pretty good. Also, haven't cut the barrels down yet, I'm planning on them being 5 inches each in the completed turret.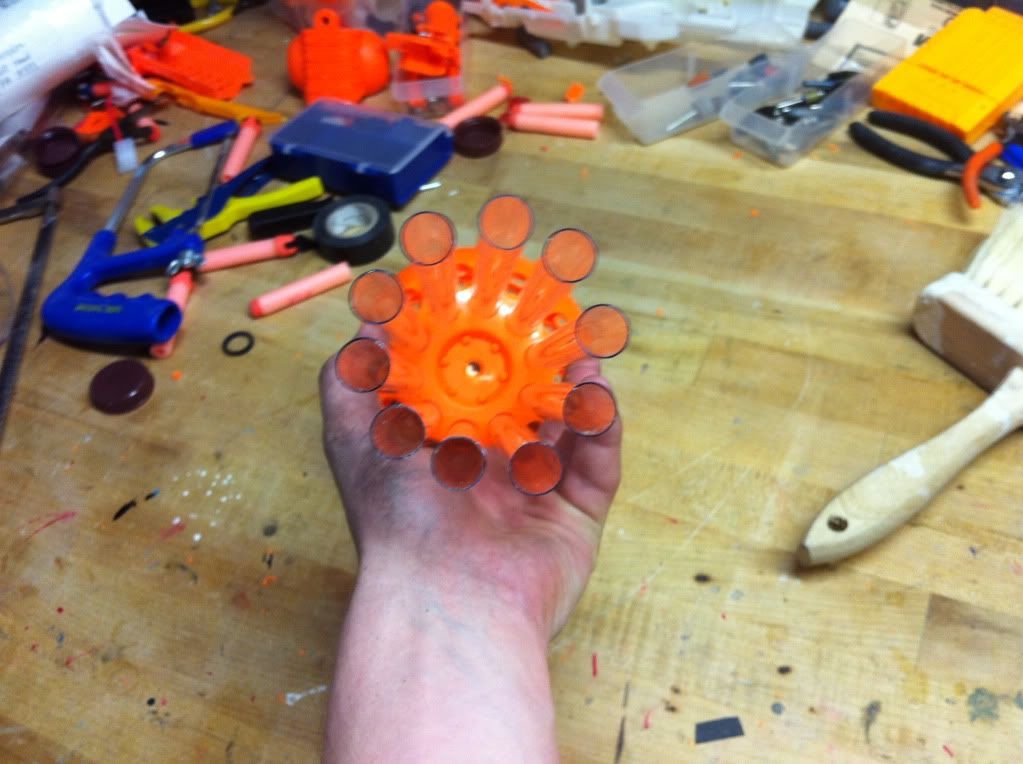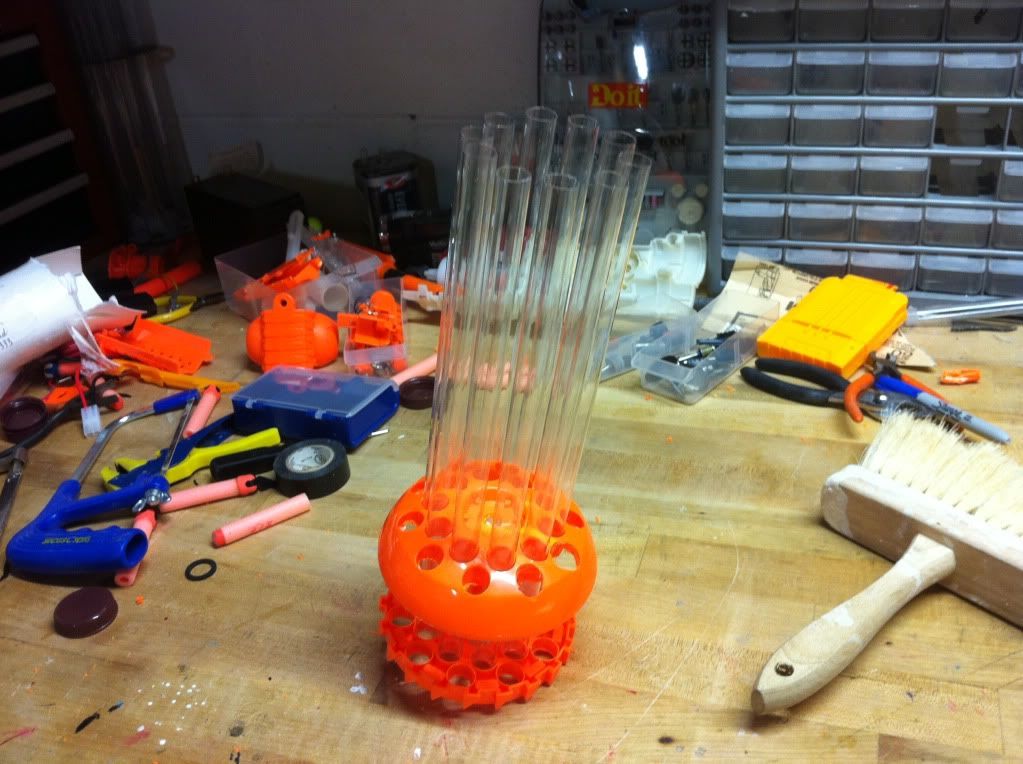 Also started working on the paintjob. This side was done by airbrushing, I'm going to do the other side hand painting. Should look exactly the same, just seeing if one holds paint better then the other, and comparing times for each to be done.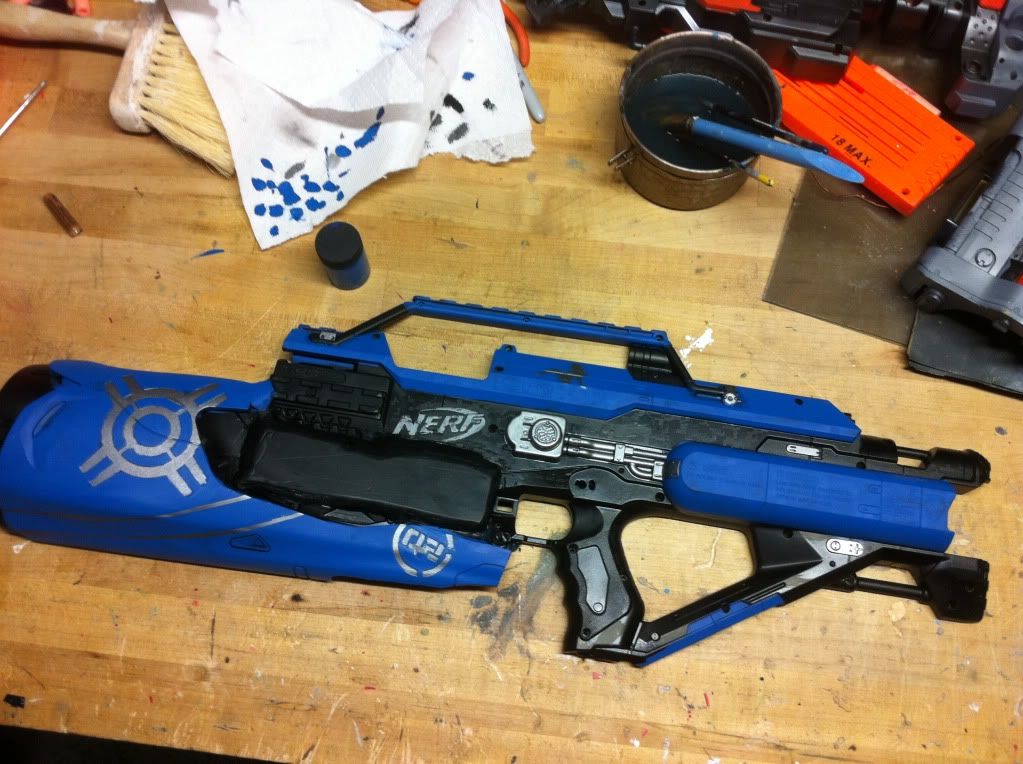 PIN STRIPES FTW!!!!!!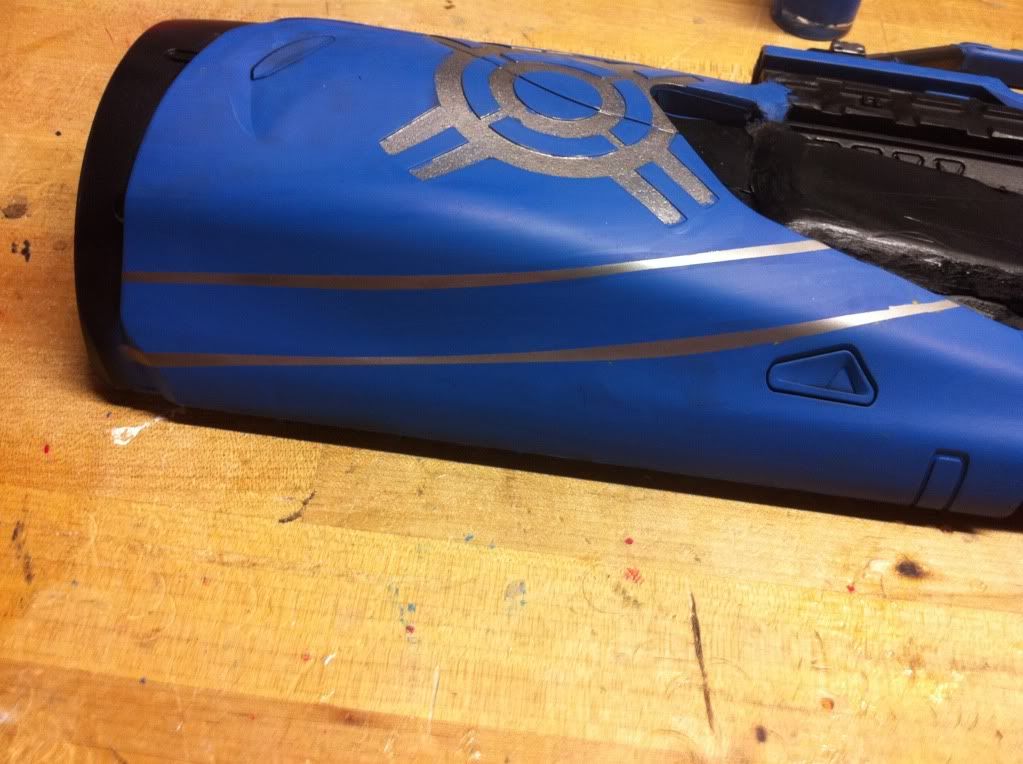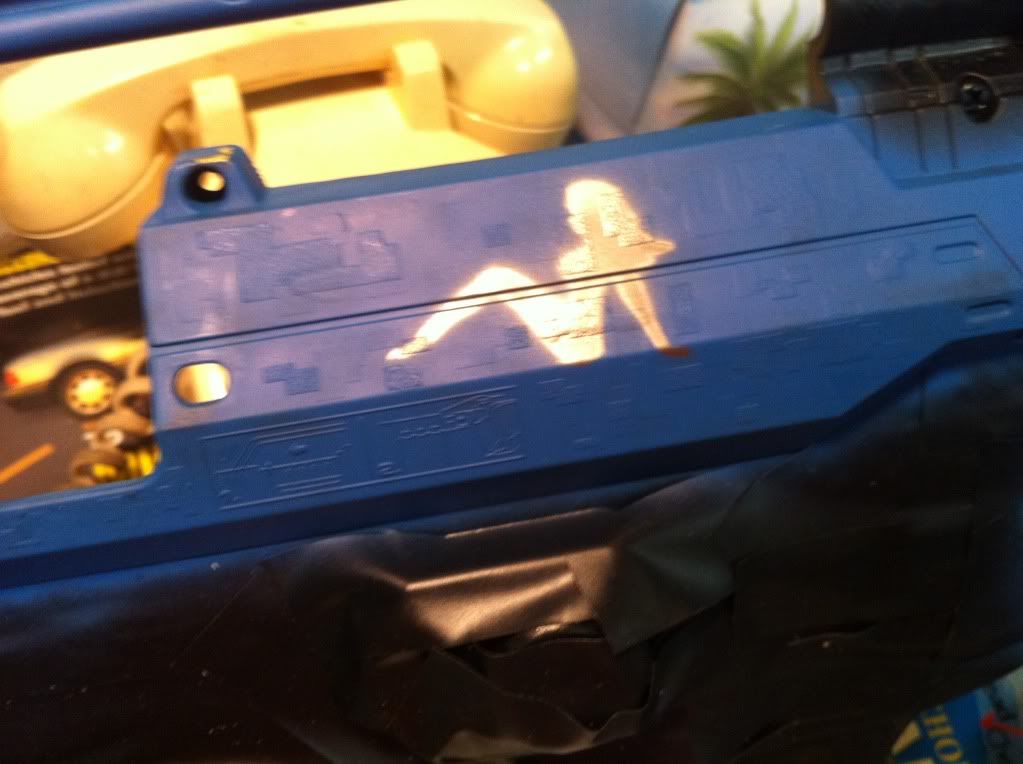 This post has been edited by ice: 13 October 2011 - 10:55 AM