@ Lucian, you need heaps more LED's, and smaller ones too. I've found 5mm LEDS or pre made SMD strips the best to work with. I posted a blue LED maverick a few pages ago, it had 9 LEDs in it. Recently I Finished a contract to do a RED LED maverick, with this one I was able to greatly improve on the design, packing 16 LEDs into the mav without restricting function at all. The wiring is dann near invisible because I planned the runs very well.
Here's some pics
play 'spot the wiring'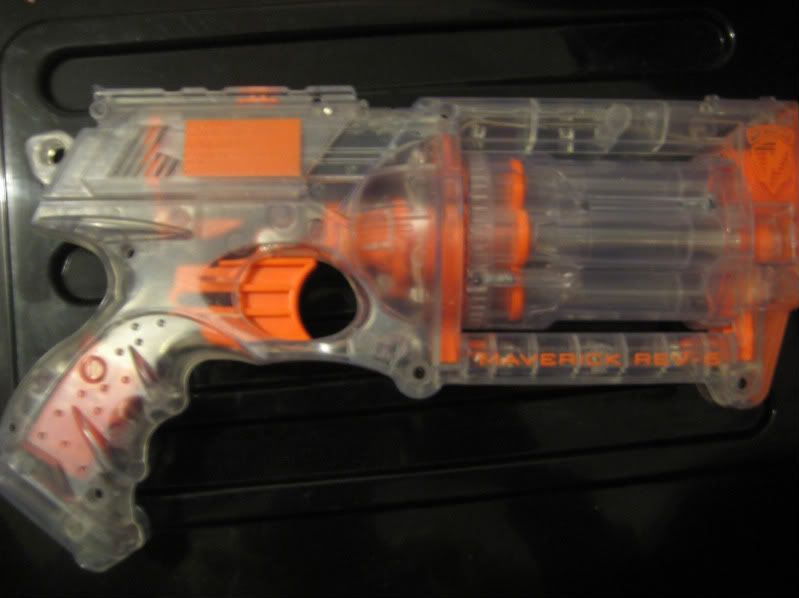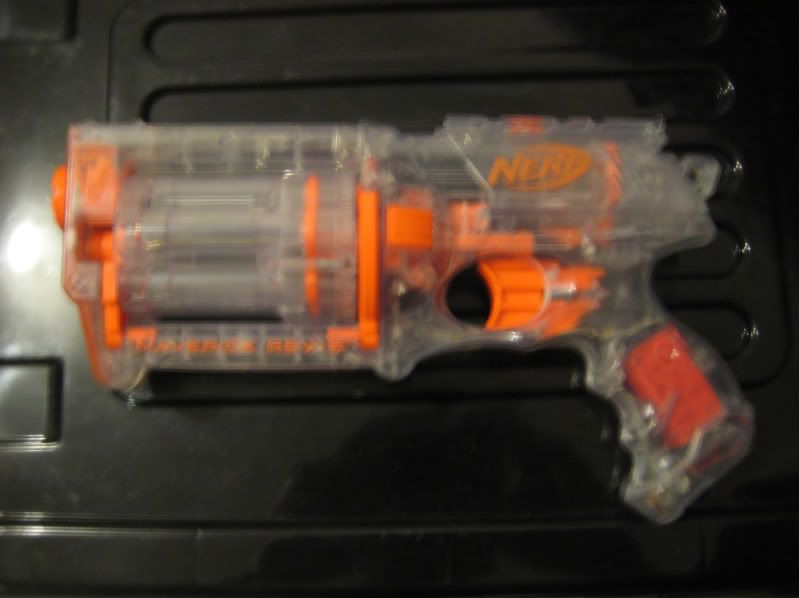 I was particularly proud that I got an LED in each quarter of the 'half dome' of the maverick (around the clip lock etc) whilst keeping it looking so clean, also all LEDs are attached to the same side as the internals, so the gun can be completely opened with ease, which is necessary as the battery will run out at some point.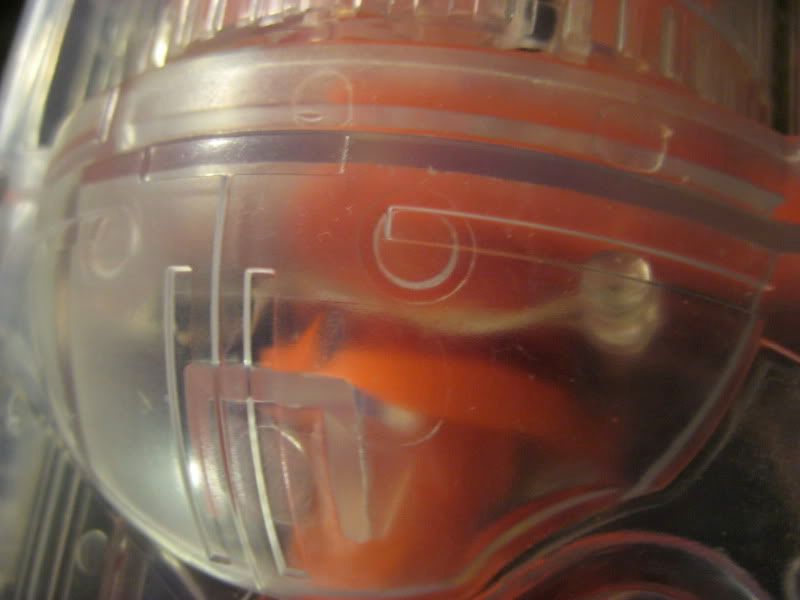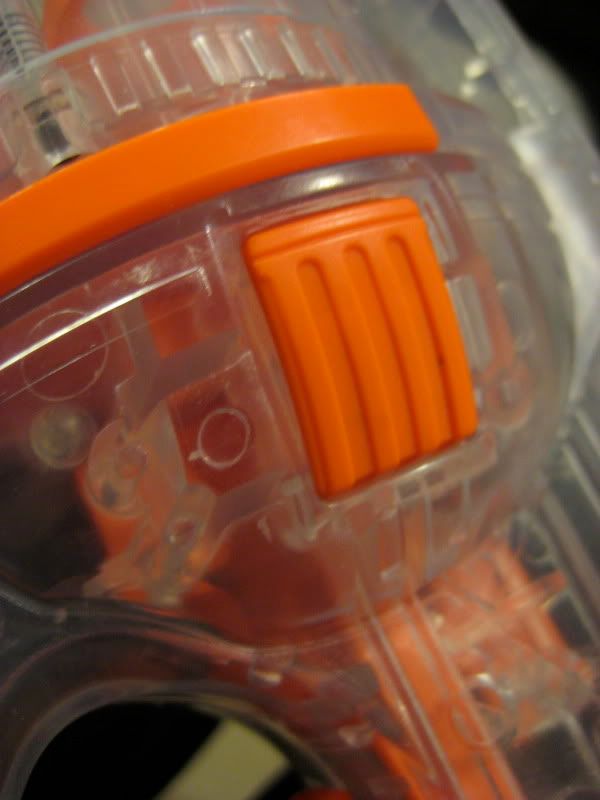 And here's some lit up shots, It looks a little pink and the lights look a little yellow due to oversaturation, but IRL it's a solid rich red.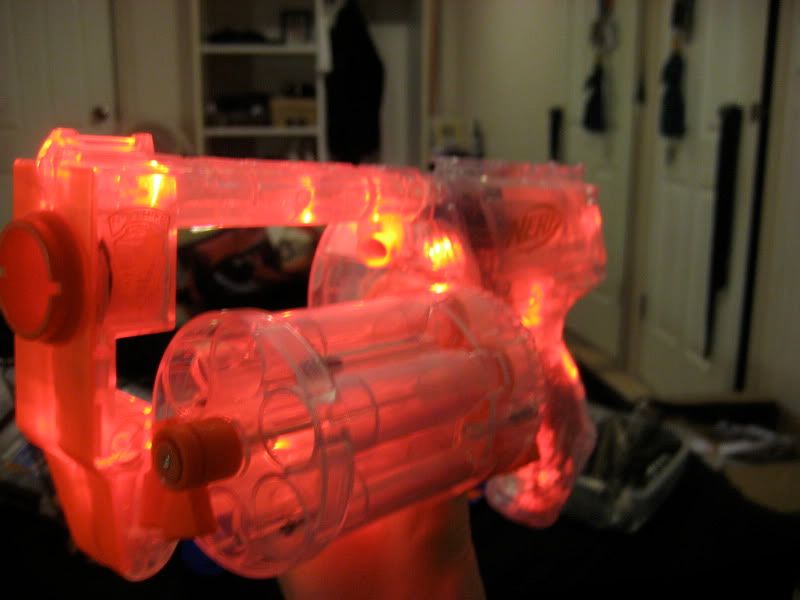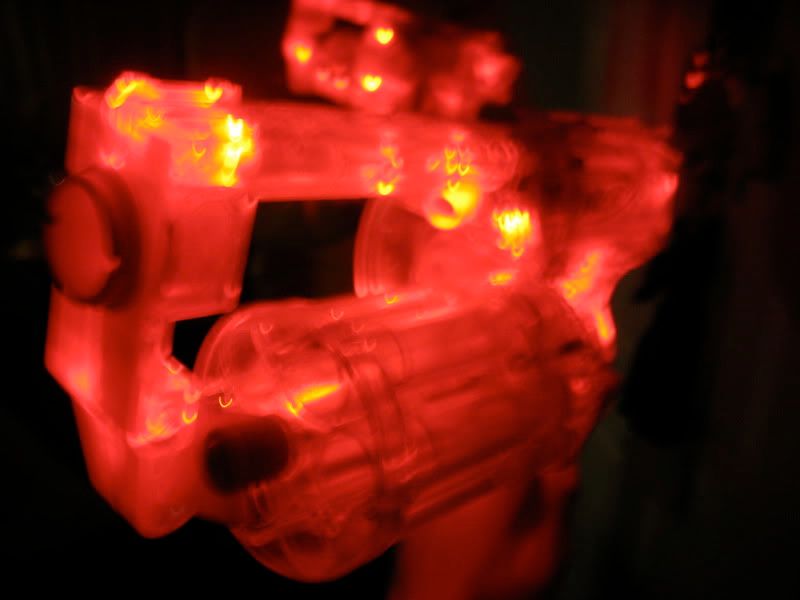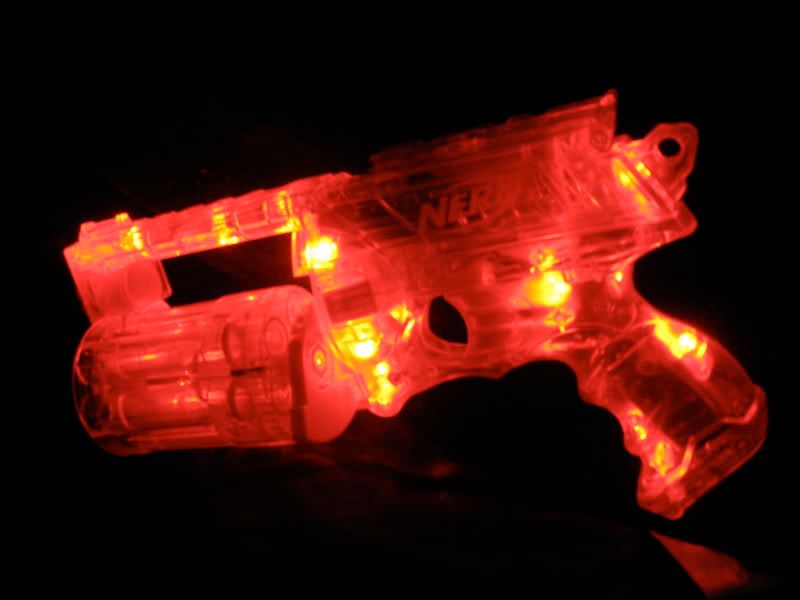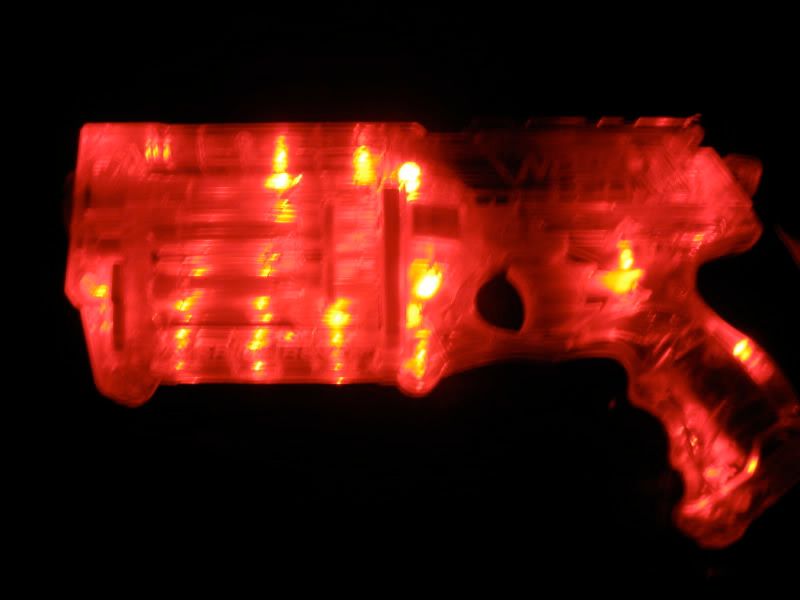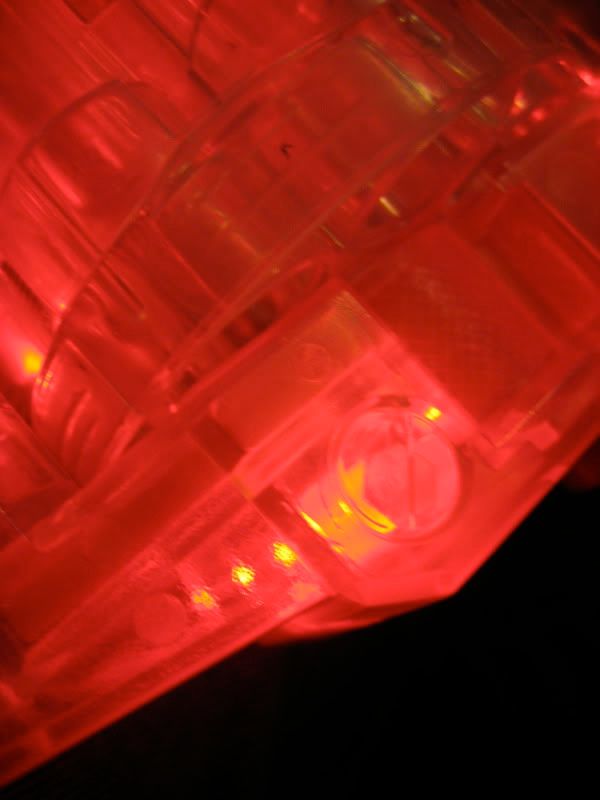 Finally here's my 'old blue' which sold on ebay for like $110 AUD to some guy in the states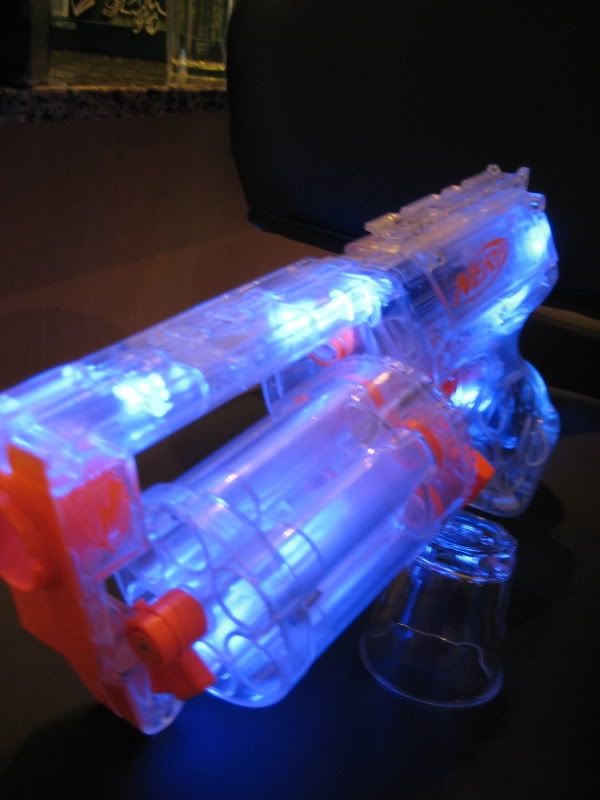 -AJ-
(Aus_AJ on nerf IRC)