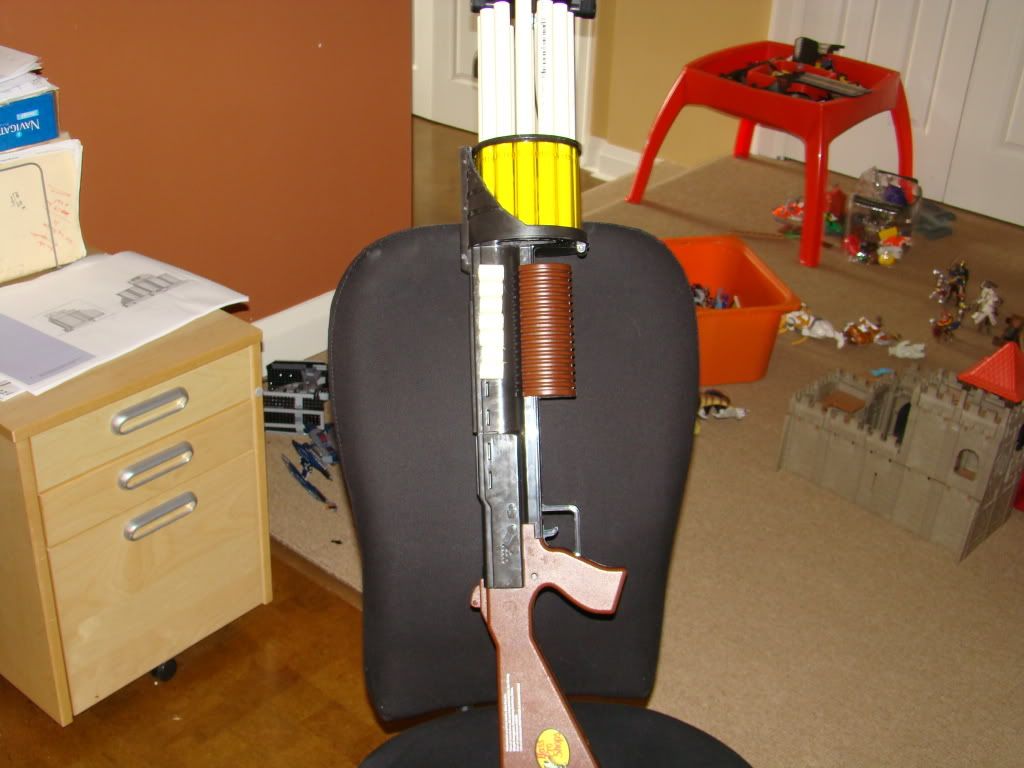 My RFDG. PERFECT plunger tube/turret seal. To do this, I dipped the end of the plunger tube in boling water and ripped out the rubber stock seal and gooped a ring from a foam disk shooter ammo thing to the plunger tube.
BBB+Stock springs. The bar going down the middle was replaced with threaded rod and two nuts, thus doing away with the need for pushnut fasteners, which I can't find near me. 3 rear loading holes, upgraded trigger springs etc. Gooped the rotation gears together.
10 inch CPVC barrels, drilled out with a 1/2 inch bit. Fits Rona/CT foam very nicely.
The white things on the side are ammo holders, right next to the rear-loading holes to make it faster to load.
Ranges: 93-97ft flat shooting 12 shots. Pretty consistent.