Sorry about the confusion. Yeah, I meant the wire loop. It was the diagram on page 4 that gave me the aluminum name.
I'll just leave it at this. I've done similiar things to a couple of my modded Nerf spring pistols, and have not had any touble whatsoever in caulking them.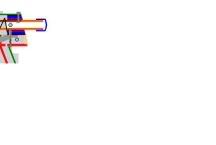 Your hand should catch on the lip of the endcap, easily keeping it from sliding off.