The spiderman and venom wrist blasters would probably do the trick.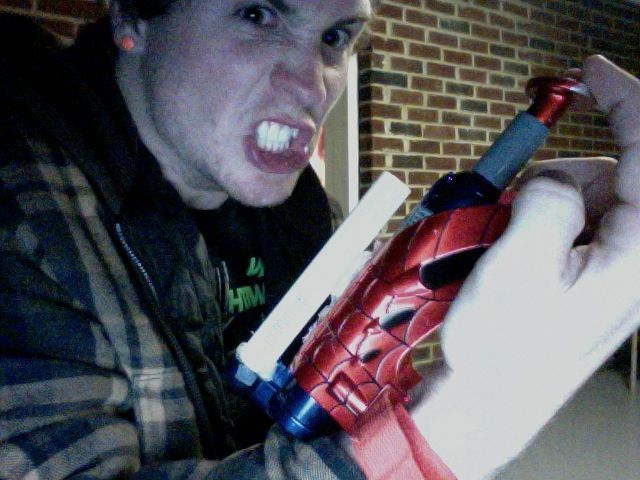 This is mine a few years back. It had a spring and barrel replacement and shot just as well as a modded nitefinder. I will say that in a running/jumping/holding another blaster type of situation, it was nearly impossible to aim.
Edit: Maybe people don't know how this blaster works. You pull the red piece that my fingertips are touching out until it catches. The plunger rod slides back into the blaster into it's starting position. To fire the blaster, you press inwards on the same red piece.