Semi - auto Dart Tag Gun
I really didn't expect this to work - hence the overly ravaged screw ports and zipties.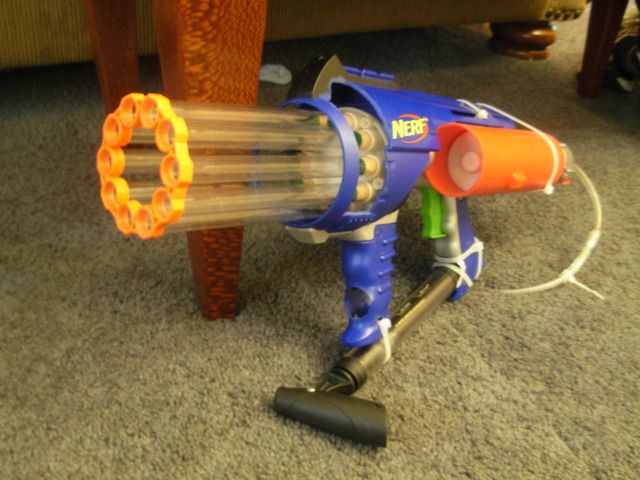 8" pegt barrels, RF 20 bladder double layered with bike inner tube to increase pressure (still needs a bar across the front to trigger the overfill safety valve), dual action bike pump...
Rear loading hole with sch 80 pvc dart guide (still needs to be reinforced with more than just hot glue)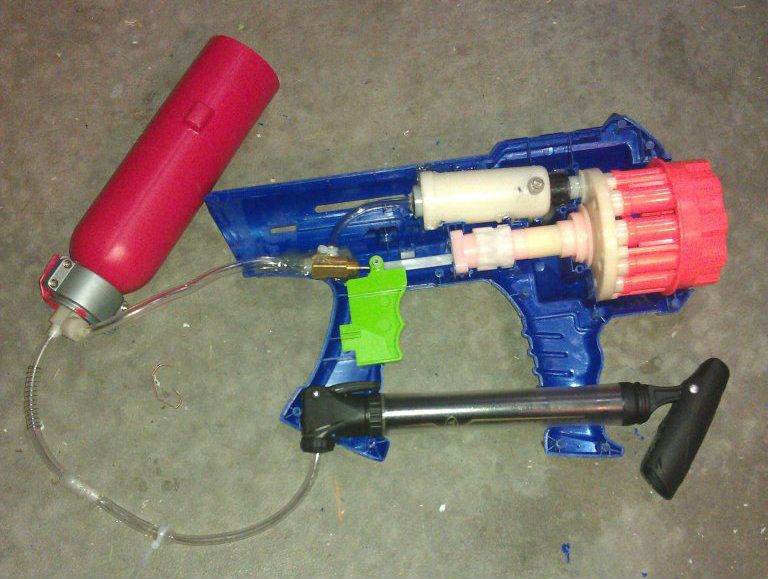 Internally it has a BS tank, and is operated by a clippard MAVO-3 valve. It vents (fires) the BS tank without venting the reserve bladder. The seal is pretty good. I just took the linkage that ran from the old pt to the turret, sanded half off till one side was flush and connected it via hose to the bs tank. Not shown are a pair of springs I had to run from the back of the turret anchor to the trigger.
I get 5-6 quick shots per fill, grouping around 80' in range.
Click the pic to see a firing video: