here are my newest longshots, starting with 'ol' painless, who is sporting a 2x spring mod, fixed stock, maglite integration, Sidearm integration, ar removal, and improvised bolt locking thing. rubber bands equal speed.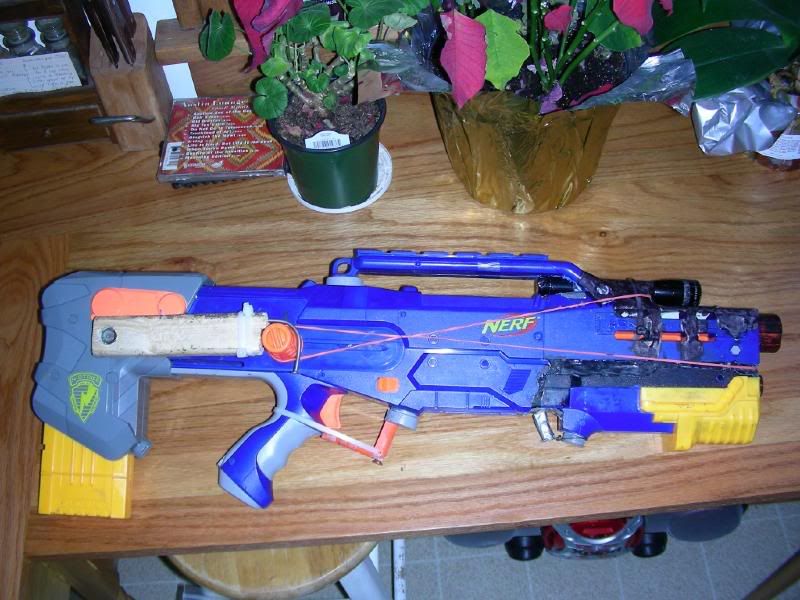 here's her front: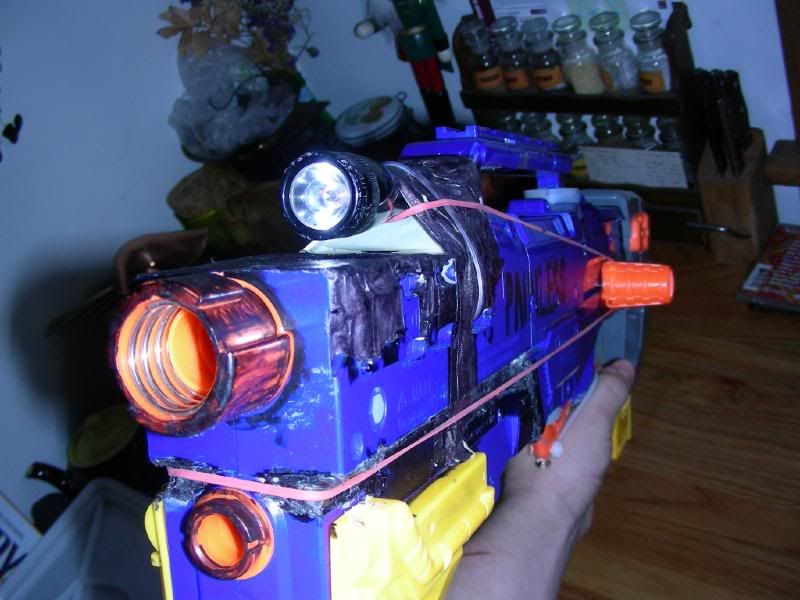 and my first creation, Ol' P.I.T.A. (pain-in-the-ass), who sports a very extended barrel w/weight attached, 2.5x scope, triple spring and AR removal, extended rail, reattached bipod, and a fixed stock.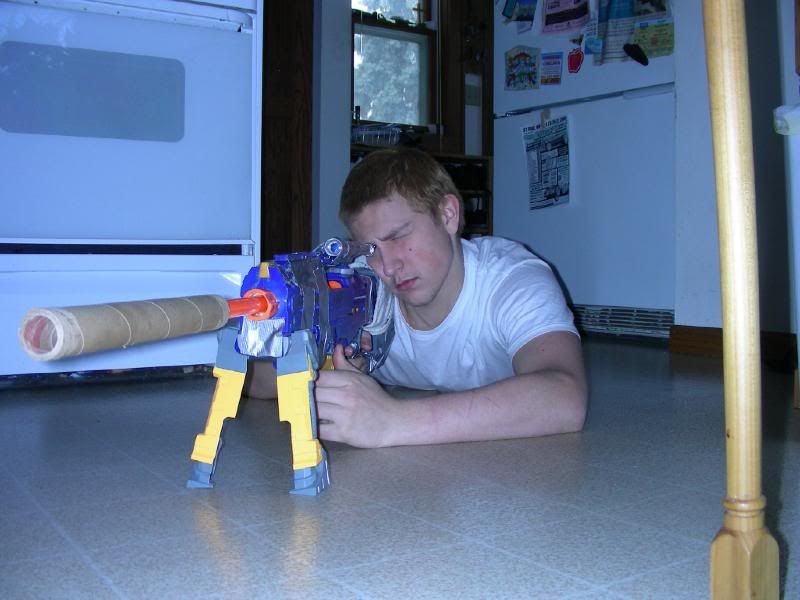 fps view: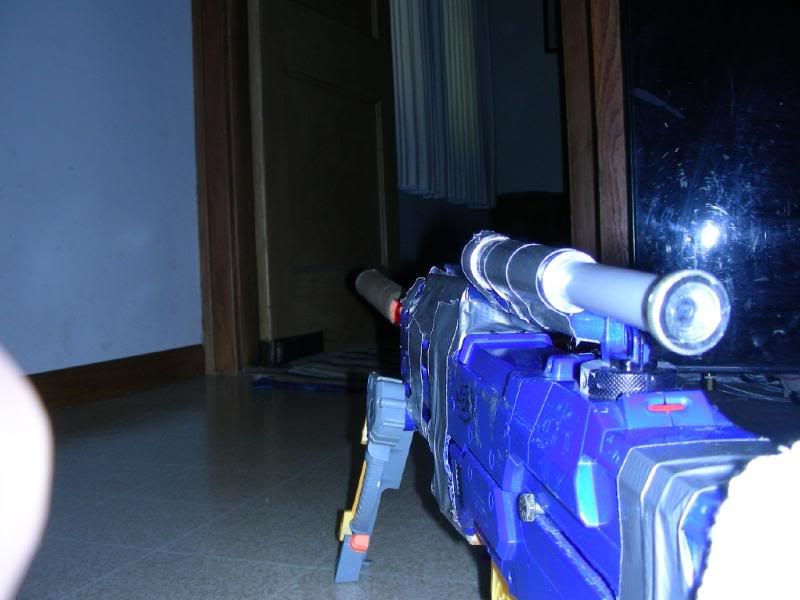 the extended rail is held to the rear rail catch with a flat piece of metal i found in my garage.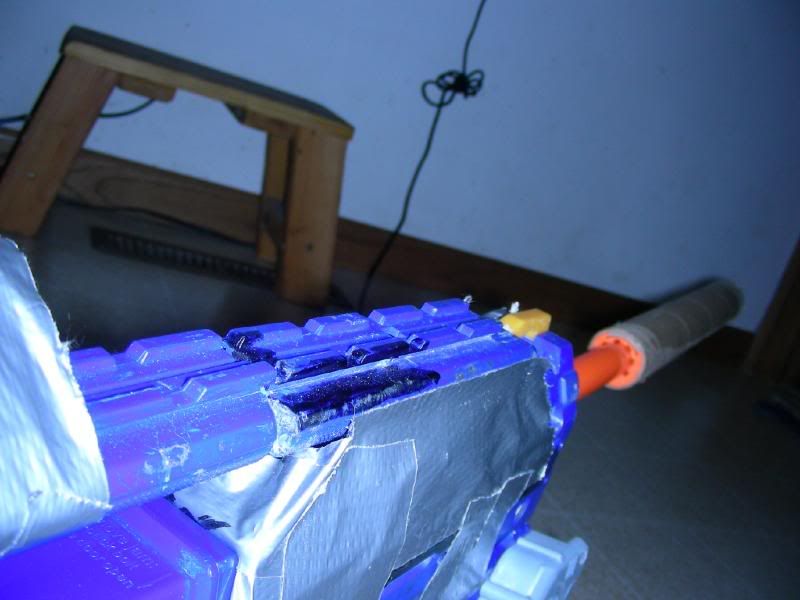 And the scope, which is actually practical.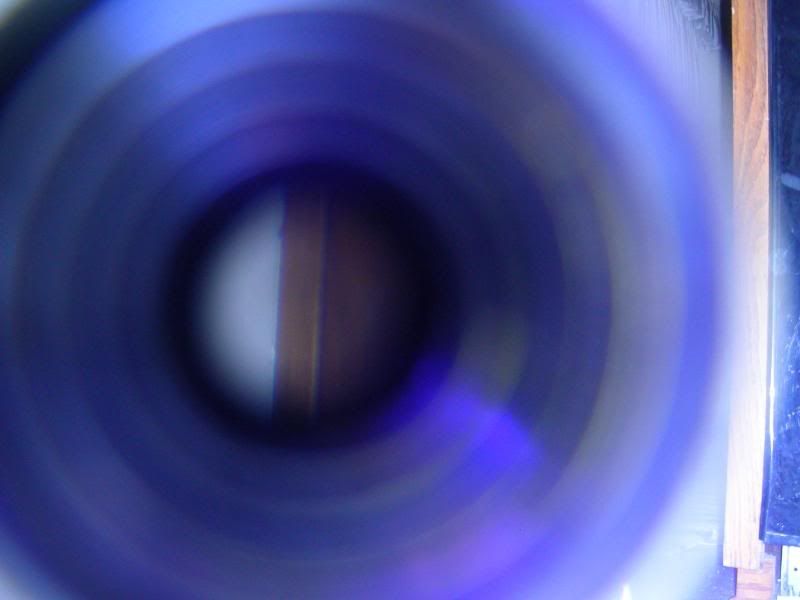 I've listed the mods above, and no, i will never get around to painting them. P.I.T.A. has a finicky catch and pisses me me off constantly. i don't have any darts to test ranges with, but the PITA got 75' with a weighted dart, and the Painless gets 55'. i also have a double springed nf that gets 45' flat w/out bands, but it escapes me at the moment. if you are coming to mnsbw, you'll probably see it, depending on whether or not I fed it to my log splitter.